REALIZE YOUR TRUE POTENTIAL AND CONTROL YOUR FUTURE
Strategic Solutions 1, Ltd enables businesses to realize their vision, accomplish their mission and achieve challenging objectives relative to business improvement and optimization efforts through collaboration, guidance and coaching. The partnership between Strategic Solutions 1, Ltd and our clients promises to result in sustainable and extraordinary business growth, profitability, business sector leadership and market domination with minimum sensitivity to external influences.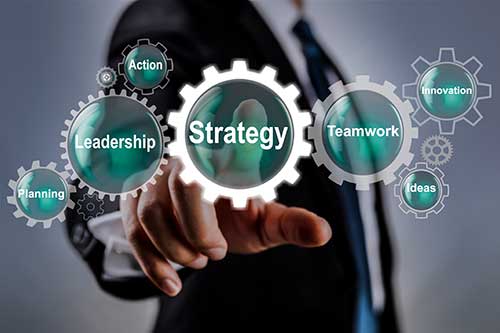 Client Benefits
Our clients benefit from more than just short term cost reduction and incremental profit gains. Strategic Solutions 1, Ltd collaborates with, and leads our clients to business sustainability that ensures a future of business sector leadership that put's your competition, current and future, always in the rearview mirror and no economic downturn or market shift can take you down.
Read more about client benefits here
Who Are Our Clients?
Our clients are Notable Fortune 100 companies, small family owned business and every size in-between in multiple business sectors.
What Do Our Clients Say?
"Scott and I worked together in 2017 for Amgen. Scott was brought on to oversee the overall planning, team management and execution of the DHF assessments. Scott proved to be driven, well organized and communicative at all important points of the assessments. Scott's management of the team was robust and complete. Scott elevated issues in a timely manner so that they didn't impact the timelines and enable quick resolution. At the end of the project, Scott delivered all the assessments as well as recommendations for DHF development improvements and tools moving forward. This was a huge asset to Amgen and was well received by Senior leadership. I would not hesitate to recommend Scott and I will use him again as needed in the future."

– Ken Lance, Amgen and AstraZeneca
Read Our Most Recent Business Improvement Tip:
by Scott Levy, June 16, 2022
The topic that comes up quite often amongst small and medium sized business is how to invest in growth without access to the capital needed. It seems like a "catch 22" situation, however, it really is not. Unless the business is in drastic decline or near bankruptcy, typically a small amount of seed capital is needed to fuel extraordinary growth combined with a comprehensive and effective growth strategy. The knee jerk reaction to capitalizing growth is usually to raise capital from additional investors, venture capitalists, private equity or to borrow from lending institutions. Most small businesses do not realistically have access to this type of capital, and even though some midrange business might, it may not be the best long term and sustainable solution. A method that is effective and sustainable over the long term, with better long term results, is to start with a minimal amount of seed capital that acts like a spark to ignite extraordinary growth through a staged strategic profit reinvestment and growth strategy. Where does that seed capital come from?  It can come from what your business already has such as uncollected receivables, a line of credit, additional investment by the principles, a portion of near term profits, employee investment, selling assets that are not needed or shoring up operations to yield cost savings. If none of those options apply, then it could come from a business grant (private or corporate grants are available), an SBA microloan, SBA 504 or SBA 7(a) loan. By determining a staged strategic growth strategy and creating a comprehensive strategic plan, the business principles can determine the minimum amount of seed capital needed to fund the first stage of growth leading to the reinvestment of profits into subsequent growth stages. In some cases, no seed capital is needed because current profits can sustain extraordinary growth if reinvested strategically over time. By creating and implementing a strategic growth plan it is possible to start with minimal seed capital ($0-$200,000) resulting in five to six times profit growth, or more, over five years or longer.