REALIZE YOUR TRUE POTENTIAL AND CONTROL YOUR FUTURE
Strategic Solutions 1, Ltd enables businesses to realize their vision, accomplish their mission and achieve challenging objectives relative to business improvement and optimization efforts through collaboration, guidance and coaching. The partnership between Strategic Solutions 1, Ltd and our clients promises to result in sustainable and extraordinary business growth, profitability, business sector leadership and market domination with minimum sensitivity to external influences.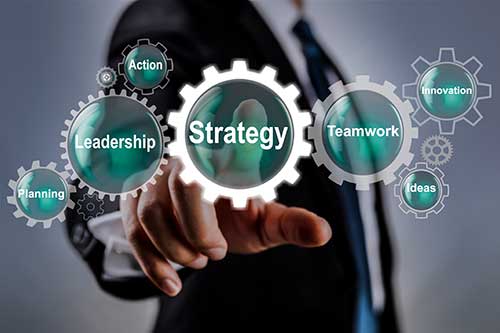 Client Benefits
Our clients benefit from more than just short term cost reduction and incremental profit gains. Strategic Solutions 1, Ltd collaborates with, and leads our clients to business sustainability that ensures a future of business sector leadership that put's your competition, current and future, always in the rearview mirror and no economic downturn or market shift can take you down.
Read more about client benefits here
Who Are Our Clients?
Our clients are Notable Fortune 100 companies, small family owned business and every size in-between in multiple business sectors.
What Do Our Clients Say?
"Scott and I worked together in 2017 for Amgen. Scott was brought on to oversee the overall planning, team management and execution of the DHF assessments. Scott proved to be driven, well organized and communicative at all important points of the assessments. Scott's management of the team was robust and complete. Scott elevated issues in a timely manner so that they didn't impact the timelines and enable quick resolution. At the end of the project, Scott delivered all the assessments as well as recommendations for DHF development improvements and tools moving forward. This was a huge asset to Amgen and was well received by Senior leadership. I would not hesitate to recommend Scott and I will use him again as needed in the future."

– Ken Lance, Amgen and AstraZeneca
Read Our Most Recent Business Improvement Tip:
by Scott Levy, November23, 2021
The best customers are not just ones who buy your products and services, or may spend much more for a purchase than the average purchase value. The best customers are loyal, committed and advocate for a company's brand, products and/or services without the company asking or incenting them to. I call these special types of customers "customer advocates." Customer advocates are usually people that are thrilled with a company's products, services and brand, and are willing to refer them to many friends, associates and family members who they selflessly believe should also obtain the same benefits as they have received. A company that has earned the trust, loyalty and respect of customer advocates has earned something more precious than short term profits and growth. Customer advocates can be the key to a company's future success if they can continue to be thrilled and their loyalty is retained. First, customer advocates need to be developed. The best way to develop customer advocates is to; 1) provide them with extreme value well beyond expectations, 2) always offer superior products and services than the competition, and most important, 3) treat them like human beings and the "gold" they represent to the success of your business. Once a business has developed customer advocates, it is important to convert them into loyal customer advocates. To produce a significant group of loyal customer advocates a business needs to; 1) continuously improve and innovate so the customers' wants, needs and aspirations are always more than satisfied, 2) communicate with your customers frequently to understand their changing needs, wants and aspirations, and, 3) enable customer advocates to communicate with each other with a feedback loop back to the business. A sizable group of customer advocates can be a low cost, efficient and very effective means to achieve challenging growth objectives and market leadership in the long run.