REALIZE YOUR TRUE POTENTIAL AND CONTROL YOUR FUTURE
Strategic Solutions 1, Ltd enables businesses to realize their vision, accomplish their mission and achieve challenging objectives relative to business improvement and optimization efforts through collaboration, guidance and coaching. The partnership between Strategic Solutions 1, Ltd and our clients promises to result in sustainable and extraordinary business growth, profitability, business sector leadership and market domination with minimum sensitivity to external influences.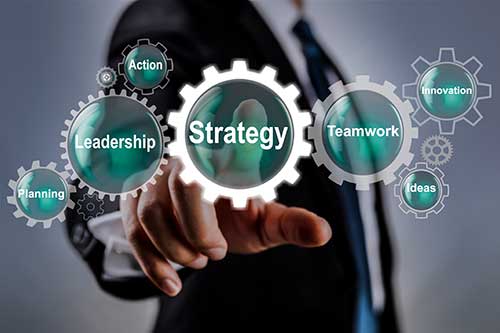 Client Benefits
Our clients benefit from more than just short term cost reduction and incremental profit gains. Strategic Solutions 1, Ltd collaborates with, and leads our clients to business sustainability that ensures a future of business sector leadership that put's your competition, current and future, always in the rearview mirror and no economic downturn or market shift can take you down.
Read more about client benefits here
Who Are Our Clients?
Our clients are Notable Fortune 100 companies, small family owned business and every size in-between in multiple business sectors.
What Do Our Clients Say?
"Scott and I worked together in 2017 for Amgen. Scott was brought on to oversee the overall planning, team management and execution of the DHF assessments. Scott proved to be driven, well organized and communicative at all important points of the assessments. Scott's management of the team was robust and complete. Scott elevated issues in a timely manner so that they didn't impact the timelines and enable quick resolution. At the end of the project, Scott delivered all the assessments as well as recommendations for DHF development improvements and tools moving forward. This was a huge asset to Amgen and was well received by Senior leadership. I would not hesitate to recommend Scott and I will use him again as needed in the future."

– Ken Lance, Amgen and AstraZeneca
Read Our Most Recent Business Improvement Tip:
by Scott Levy, August 3, 2022
Customer loyalty is one of the most overlooked assets businesses have. Most businesses, from small to large companies, do not incorporate earning, maintaining and expanding customer loyalty into their business strategies. This is a big mistake! Earning and expanding customer loyalty is the best path to achieving business sustainability and stability with minimal investment and risk. Most businesses try to incent earning customer loyalty through awarding perks, loyalty points and discounts to keep customers coming back. Unfortunately, these methods of incenting loyalty usually do not result in long term customer loyalty that translates to referral business, repeat sales in the long term, and improved brand value.  As soon as there are fewer, or no more perks, points or discounts available, the customer is at great risk in moving on to a competitor that has lower prices, or better perks, or more points, or deeper more frequent discounts. Real sustainable customer loyalty has three common elements that make it a business and brand asset that can be counted on and leveraged; 1) the customer is a true believer regardless of the incentives used to gain their loyalty, 2) the customer can always count on the best value, quality, solutions, technology and service the company consistently offers, and 3) the customer is a true advocate of the business's brand and will create or participate in a movement or following actively promoting the business, it's brands, products and services. The incentives can act as a method for customers to "put their big toe in the water," however, consistently delivering the best products and services that thrill them and never disappoint customers is how you cement, maintain and expand their loyalty, and get them to "swim the extra mile". The best methods to make true loyal customers are through providing extreme value, always being several steps ahead of the competition relative to product or service capability, customer service, quality, technology, reliability and competitive pricing, and most of all, listening to the customers, giving them what they want, when they want it. Every business should incorporate into their strategies methods for creating, maintaining and expanding true customer loyalty if they want to claim they are the "best." If a business is successful in achieving a substantial percentage of truly loyal customers, those customers might be the most valuable asset a business has.